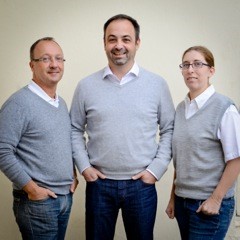 PaneHestia is an artisan bakery and pastry only offering traditional and artisanal bread and pastry.
We focus on good quality and natural ingredients in our products.
Qualitative agricultural raw material, company commitment and good values makes it possible for us to offer traditional bread and pastry with high quality and great taste and modern look.
We think that professional excellence is another very important factor in order to achieve the best results. PaneHestia has one team dedicated to baking bread and one team devoted to the pastries.
PaneHestia is composed of personnel with great experience.
The founders of the company are Bruno Stora, Bertrand Deneve and Aurélia Valentin.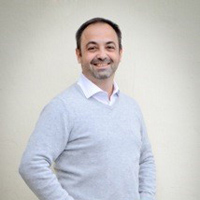 Bruno STORA
Foundeur
Bruno graduated at the Business School by Chamber of Commerce in Paris.
After his graduation he started to work for Häagen Dazs in France and Germany. Then he moved on to Cinémas Gaumont (Europalaces Group) where he worked for a decade and participated in increasing the amount of cinemas in France.
It was after that, at the age of 35 when Bruno decided to try something completely different. He took a diploma called CAP. This is a professional education diploma within cooking.
Then by coincidence, after meeting the right person at les Grands Moulins de Paris (a big supplier of flour to bakery shops) Bruno decided to take over a bakery where he could implement his ideas on great cakes and bread.
That is how PaneHestia was born. Bruno is responsible for the bread baking production. He is the Production and Business Development Manager in the organisation.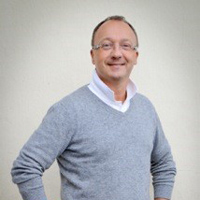 Bertrand Deneve
Founder
Bertrand studied Law in Lille, the French "capital" of the North.
After that he started to work at Cinémas Gaumont and proved excellent skills in sales and customer relations.
He developped very well within the company and got a position in the management group. Bertrand was also part of the team who were engaged in increasing the quantity of cinemas in France.
When he left the company he held the position as Vice Manager in Cinema unit.
At the age of 34 he decided to try something new. He opened PaneHestia together with Bruno.
Bertrand's responsibility in the organisation is the shop, sales and customer relations (individuals and french retailers).
He makes sure that the clients are satisfied and that the desired selection of bread and cakes exist.
Bertrand has a gastronomic vain, therefore he test the products before they go out for sales. He also manage the competition watch group .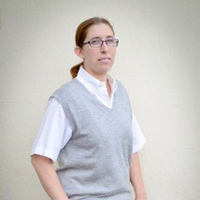 Aurélia
Founder - Chef Pâtiserie
Aurélia is the Chief of Pastry at PaneHestia. She is educated in cooking eco-labelled and organic pastry. She has a CAP diploma from Maison Blin as well as a further education at La Maison Schöller in Montpellier.
After graduation she met Bruno and Bertrand and they made her join PaneHestia.
Aurélia is contributing with great skills, knowledge and technique.
She is the master of cakes and once a year she is part of a jury who certify new pastry cooks. She follow education in pastry school like "Lenotre".